Top 4 Indonesian Dishes 2017
Indonesia has its own rich and unique culture which vastly differs from one island to another. To begin with, the archipelago consists of more than 17,000 islands stretching from the coastlines near Malaysia and Singapore all the way to near Australia as well as sharing borders with Papua New Guinea. Furthermore, there are currently more than 300 different ethnic groups in Indonesia, and each of them have their own language. The level of diversity in Indonesia is just staggering, even when it comes to food. If you are moving to Indonesia, you should definitely seek out to spend time trying the various delicacies that are part of the Indonesian Cuisine. As such, we would recommend 4 of the hot favourites which you should definitely try!
For expat related articles, click here
Our recommendations are in no particular order
Number One: Sate
Sate, or Satay in Malaysia in Singapore, refers to seasoned, skewered and grilled meat. Usually, you would find the most popular flavour to be ayam (chicken). However, lamb as well as beef are also common. Sate is served on sticks with peanut sauce. The peanut sauce is what makes the taste of the sate so unique, as it adds alot of flavour. Sate can also be served with rice or lontong, which is a traditional rice cake.
Number Two: Martabak
Martabak can also be found in other Asian countries but the Indonesian equivalent has its own identity. To begin with, Martabak exists in two key different forms. One is martabak telur, which refers to egg flavoured martabak. It is pan fried bread that is folded and filled with egg and other ingredients such as vegetables. The other is known as Martabak Manis. Manis refers to the sweet taste. This is often eaten as a snack instead. It exists in many different flavours and combinations such as chocolate, cheese, nuts and many more. We recommend the martabak manis to satisfy your guilty pleasures.
Number Three: Soto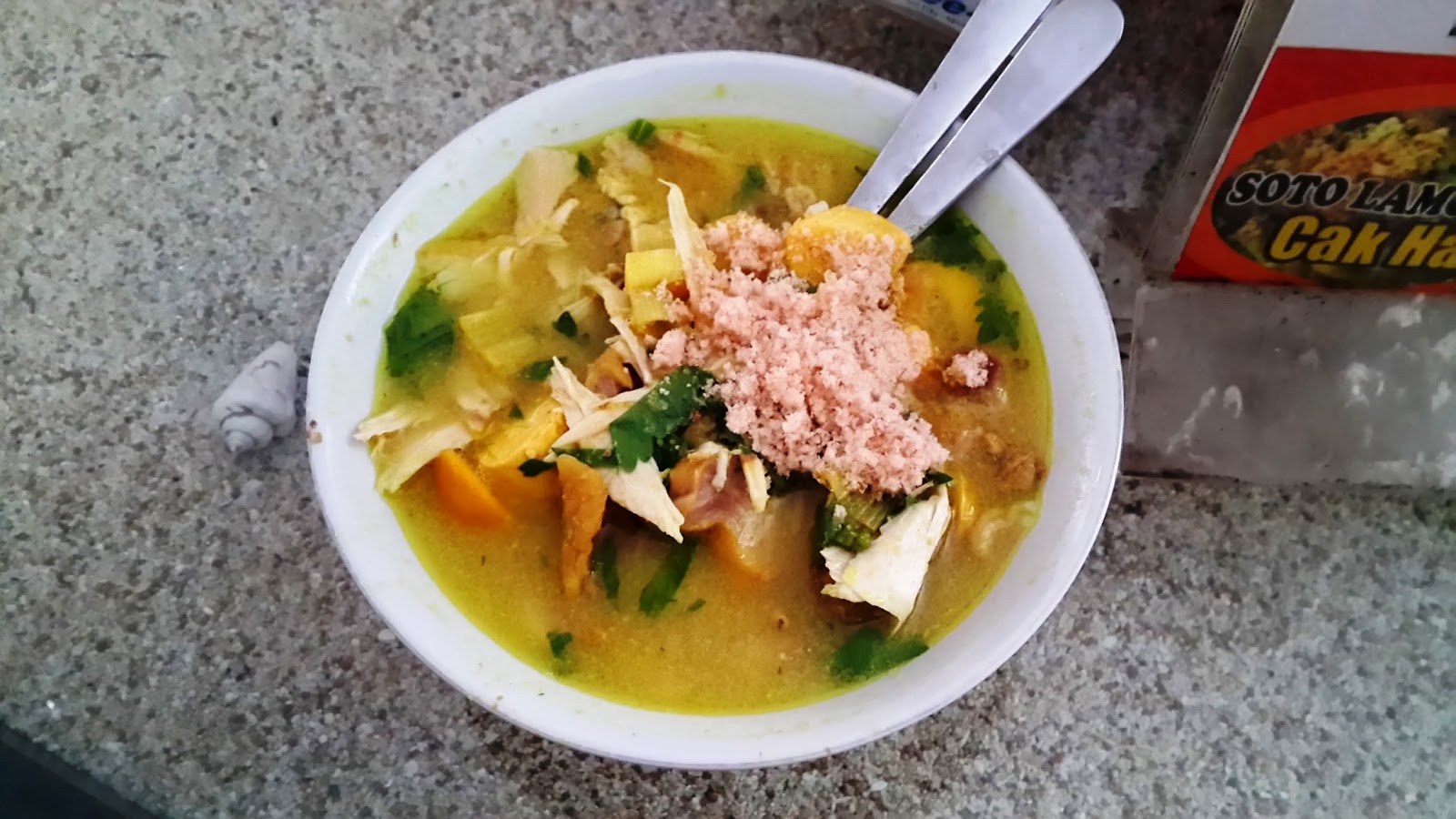 This is a simple soup dish that consists of meat, vegetables and broth. Soto is often considered to be the country's national dish as it is served in all the provinces, though with different variations. Soto has different flavours and the most popular is usally soto ayam, or chicken soup. Soto is usually served with rice when you purchase it in Jakarta. This dish is known to be one of Indonesia's comfort food
Number Four: Nasi Padang
Nasi Padang is a dish that basically consists of rice, vegetables, meat as well as some gravy. The dish is known for its great flavour and is one of the most popular Indonesian dishes. Nasi padang stalls allow you to choose the dishes that you want to eat your rice and meat with, thus allowing you to customise your meal to suit your taste as well.
If you have a question, comment below or click here. To see more of Kargo's various logistics services for you and your business, click here. Share this article!
Like Us on Facebook: @Kargo.co.id
Follow Us on Instagram: @kargoindo
Follow Us on LinkedIn: @kargo.co.id